Linde Material Handling nominated for prestigious competition honoring exemplary ecological and social achievements
The Linde X20 to X35 electric forklifts provide "green" power in goods handling: They can now for the first time be used in applications that were previously the exclusive domain of industrial trucks with internal combustion engines. This has earned the innovative vehicles a nomination for the German Sustainability Award (GSA) Design. The GSA seal is known throughout Germany for recognizing exemplary ecological and social achievements.
With the GSA Design, the Deutscher Nachhaltigkeitspreis e.V. foundation honors product design as well as technical and social solutions that are particularly effective in terms of the transformation to sustainable products, production and consumption systems and lifestyles. This is done in cooperation with the German federal government, leading local authority organizations, business associations, civil society organizations and research institutions. Honoring the best designs and solutions is intended to give end consumers and companies guidance in their search for sustainable alternatives and to help ensure that design is even more closely aligned with sustainability considerations. "The nominees in the GSA Design competition are convincing with their effective contributions and form the top group of participants," according to a statement from the foundation's office. The jury consists of recognized representatives from the fields of design, sustainability and research, the art and advertising world, companies with an affinity for design, and various associations and media. From the group of nominees, the jury members determine the finalists, from which in turn the winners are selected.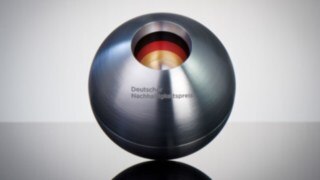 The X20 to X35 electric forklift series from Linde Material Handling is one of 76 entries listed. The forklifts are primarily geared toward the transformation fields of climate and resources. They offer companies a truly effective alternative when it comes to using electric forklifts for tasks and applications where the conventional versions of such vehicles reach their performance limits. Examples include gradients, uneven terrain, high throughput rates that have to be achieved on a sustained basis and demanding operating environments with high levels of dust and dirt. Unlike diesel or LPG forklifts, the battery-powered vehicles are emission-free in operation. If the electricity required for charging comes from renewable energy sources such as wind or the sun, operation is virtually climate-neutral. Furthermore, even today up to 99 percent of the truck's components can be recycled. "The nomination shows that we are on the right track with our solutions and can thus effectively support our customers in their own efforts towards greater sustainability," said Stefan Prokosch, Senior Vice President Brand Management, Linde Material Handling on the occasion of the announcement.
The GSA Design is embedded in the German Sustainability Awards, which honor national excellence in business, communities and R&D and, with a total of eight competitions and over 1,000 entries, is the largest award of its kind in Europe.