Linde Product Line
Linde Product Line
The Linde Forklifts brand offers technologically advanced forklifts and heavy equipment for a wide range of applications. The Linde forklifts are distinguished by their innovative industrial technology, ensuring customer confidence in the brand. Efficient energy management and reduced operating costs allow us to reach a level of up to 40% savings compared to other brands.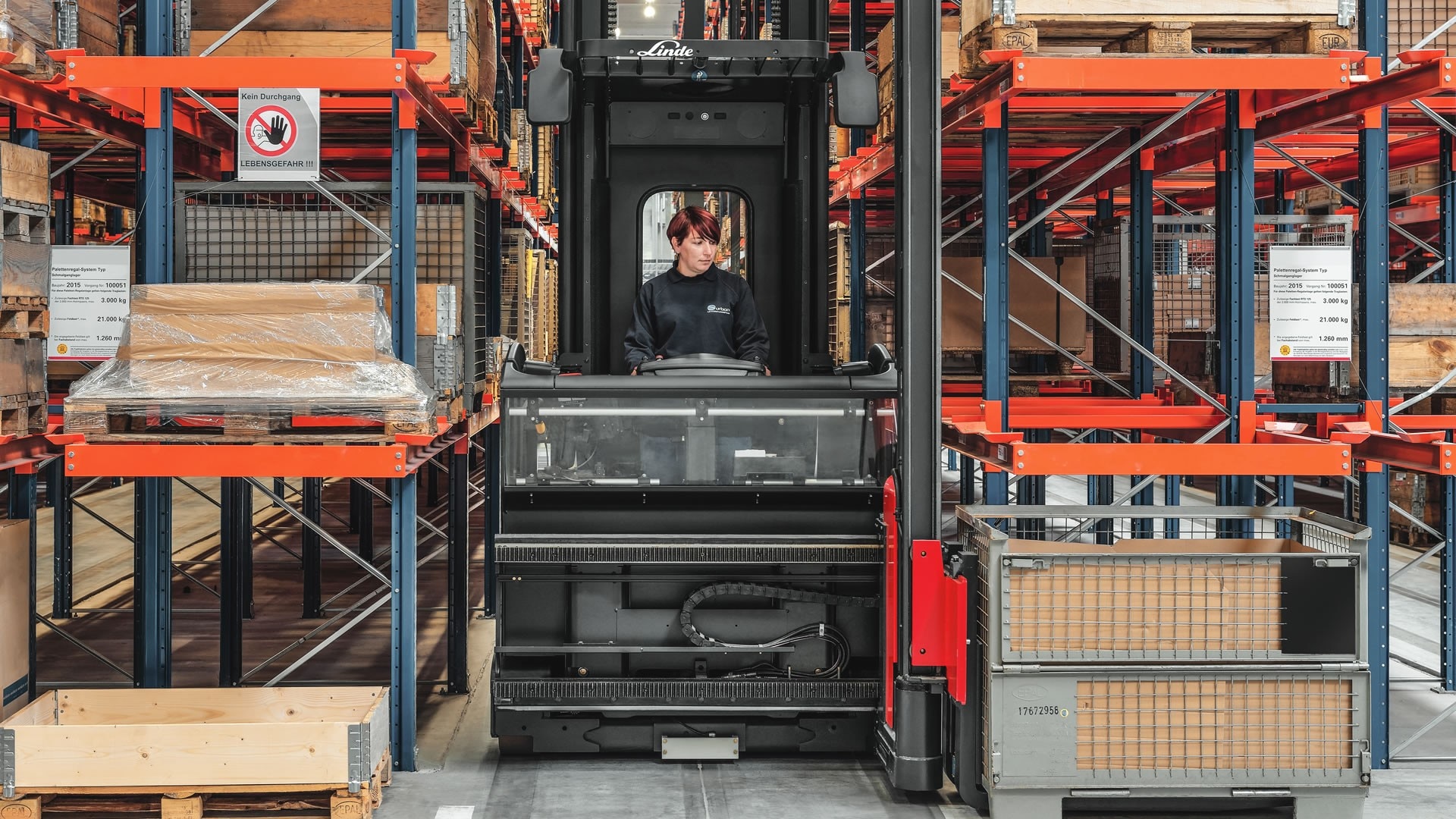 Productivity Redefined
From the cost center to the value-added factor
Logistics is a key industry in a globalized economy. Digitalization, e-commerce, and intelligent automated production networks in the industry are just a few of the factors which are driving the growth of the logistics sector. There is also an increased focus on intra-company material flow, thanks to its increasing importance to logistics. Methods that go beyond pure cost considerations are therefore much in demand. Companies that are looking to make sustainable improvements to their logistics processes are analyzing what measurable contribution to value intralogistics makes.
This is a very complex task, since in logistics four crucial future trends are coming together headfirst: digitalization, automation, individualization, and new energy systems. Therefore, Linde Material Handling makes key practical performance figures available to the users of its products, so that they can objectively evaluate the productivity of their intralogistics, as well as the products and solutions which help them to increase the productivity of their intra-company material flow in the long term.
Intralogistics and Automation solutions
Everything Perfectly in Sync. Scalable and cost-efficient automation is a critical element of an optimal material flow. …
High Capacity Forklifts
The HT100 – HT180 Ds IC trucks are fast and efficient when handling heavy loads: a fact guaranteed by the well-coordinated combination of modern diesel engines, transmission, and hydrodynamic drive…